Your donation is subject to a Stripe handling charge of 1.4%
The rising cost of Funerals
We all know that the cost of living is increasing, but do we think of the costs attached after we have passed?
It's not the most cheerful subject. However, it is something we will all need to consider at some point in our lives, especially as the overall cost of dying in Northern Ireland has increased by a staggering 57% since 2007. This is not surprising when the average cost of a funeral has increased by more than 120% since 2004.
In 2018 the cost of a basic funeral in Northern Ireland increased by over 8%, bringing the price up to £3,231. This figure accounts for funeral director fees, the cremation or burial, as well as minister fees. Additional costs include the memorial, flowers, catering, order sheets in and extra limousine hire to mention a few. These elements can make up to almost 25% of the overall cost of passing and are usually paid for by loved ones.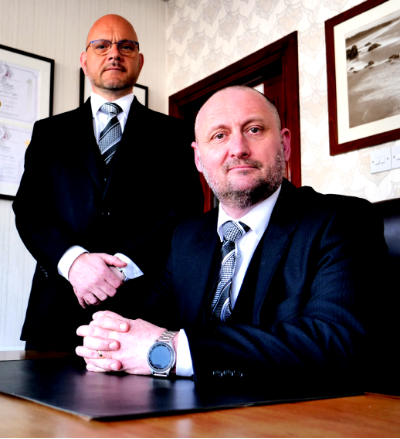 Although there is some reassurance. In Northern Ireland, it is possible to take out a set funeral plan to cover the costs of funeral director services, the ceremony, transportation for the family and a coffin. The best part is that the amount paid today for a funeral plan, will still cover all the above services and costs, whether you pass away in three years or 35 years' time.
Many suppliers will provide different payment options. At Elwood and Capper we offer Eternal Comfort Funeral Plans. We have payment plans that allow you to either spread the cost or to pay everything up-front. Click HERE to download an enquiry form
Is my money safe in
a funeral plan?
To safeguard your plan, your provider will either place it in a trust fund or invest it in an insurance policy that pays out when you die. The Financial Conduct Authority has rules to safeguard your money if it is placed in a trust or invested in an insurance policy. The Funeral Planning Authority (FPA), is a professional body which has a Code of Conduct that all of its members must comply with. As part of the code, the FPA's members and the FPA itself, pledge that if a provider goes bust, they will look into paying for funerals that are covered by funeral plans. You may also be protected under Section 75 of the Consumer Credit Act 1974.
Funeral service livestreams
Watch funeral services online from your home. If you are having any issues with the online streaming service, please call us on:
028 9060 5060
Independent Funeral Directors

Part of the community
The independent funeral profession has a long and proud history of personal service to local communities and carrying on the family tradition is a way of life for many independent funeral directors. They are deeply committed to upholding professional standards.
What's in a name?
In all forms of business there are big, international companies that have made their profits by taking over small firms. The funeral profession is no exception and any businesses have been swallowed up by the giants. That makes it hard for you to distinguish between the family-owned firm and the conglomerate. Without asking, you might never know if the owners your family has trusted over the years continue to make the decisions which will affect the service you receive when you need to make funeral arrangements. At Elwood & Capper, our roots dates back decades when James Elwood, Brian's grandfather, conducted his first ever funeral during the winter of 1928 using a horse drawn vegetable cart that he borrowed from his cousin in Colin Mountain to take the coffin to Derriaghy Churchyard. Moving on a number of decades and Elwood and Capper was established in 2005 following a meeting of professional and ethical minds Brian Elwood and David Capper.
So why is an Independent Funeral Director a good option:
Devotion
"The focus is on meeting the needs of our friends and neighbours. We are not distracted or bound by corporate rules handed down from head office. We are flexible, and responsive to your needs".
Personal pride
"Local independent funeral directors are part of a neighbourhood" states David Capper. "We live here and work here, we are not just a business in the area, we are part of a community"
Long-term commitment is at the heart of our ethos, just like the generations before us who served local people, we seek to build a relationship built on trust, so that you will return to us in the future.
Whenever possible, we support local charities and community organizations and make every effort to be involved in our community and to create the kind of personal relationship because we understand the needs of the community, we can best provide special services to local families. 
Contact us for further information